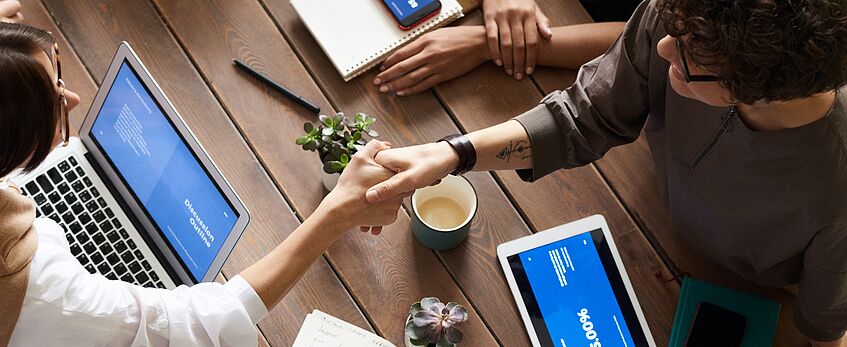 The Research Service supports researchers in the conception of basic research and applied projects with cooperation partners from industry and society.
We support researchers of the University:
to find the right form of cooperation with company partners
to calculate the costs of the project
in finding funding opportunities for their projects
in applying for funding.
We support interested companies:
to establish contact with suitable researchers at the University of Vienna for potential collaborations
in finding funding opportunities for their projects with the University of Vienna
assistance in applying for this funding.
Collaboration opportunities between researchers and company partners:
Research collaboration and contract research are the most common forms of cooperation between researchers and partners from industry.
A research collaboration is an effective cooperation between all project partners. The project idea and implementation are jointly developed and the goals are jointly defined. The rights to the project results belong to the partner who developed them and any further use and utilisation of the project results is regulated in a cooperation contract.
In the case of contract research, the University of Vienna is commissioned by a company for a specific research service against reimbursement of its full costs (usually in the form of an offer, which is accepted by the company). The company specifies the goals of the commissioned research. By paying the full costs, the company receives the commercial rights of use to the research results (except for inventions, which are regulated separately). If existing intellectual property is brought in for the contract research, the TTO must be contacted in advance. In any case, the University of Vienna reserves the right to publish the research results and the right to use them for research and teaching purposes.