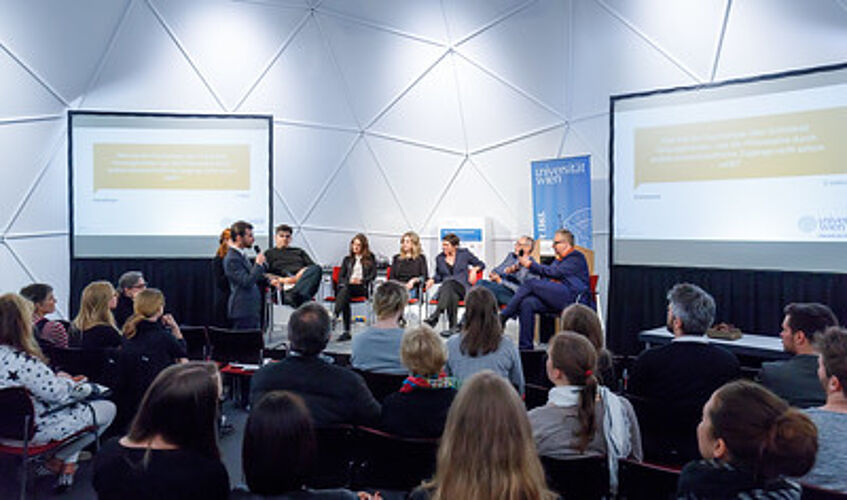 Erasmus + is the EU Programme for education, training, youth and sport, which supports the educational, professional and personal development of people in Europe and beyond, thereby contributing to sustainable growth, jobs and social cohesion and to strengthening European identity.
In addition to people mobility, Erasmus + also supports cooperation projects and policy development, and is split into the following Actions:
Key Action 1: Learning Mobility
Key Action 2: Cooperation among organisations and institutions
Key Action 3: Support to policy development and cooperation
Novelties in the 2021-2027 Programme
The new Erasmus + Work Programme is currently being finalised, and in addition to the above mentioned objectives it also includes the following novel elements:
Emphasis on inclusivity (blended mobility, group mobility), digital aspects (virtual mobility) and green impact (CO2 reduction);
Synergies with other EU funding schemes (ESF+, ERDF, Horizon Europe, Creative Europe…) to scale-up or top-up successful projects and approaches;
New opportunities for smaller partnerships in KA2, e.g. easier access and focus on grassroots organisations;
Uniform formats in all programme areas;
More flexibility in the structure of the project and the budget;
75% of Programme Budget increase compared to 2014-2020.
Funding: the budget for each project should be based on unit costs – new guidelines not available yet
Schedule: the Programme will start at the beginning of 2021, with possible prior publication of some calls in December 2020.
*This page will be updated as soon as further information on the 2021-2027 Programme becomes available*
Application process and contacts
For KA 1 applications please contact the International Office.
Applications for the other actions are managed by the DLE FSNF if the funding volume for the University of Vienna is ≥ 100.000 Euro, as they will need authorisation from the Rectorate. If the funding volume is < 100.000 Euro, please contact your Faculty as the Dean (or Vice-Dean) should authorise your project application.